England might have a winning streak of 10 games to showcase this year, but as per the head coach Eddie Jones, the team is capable of playing much better. The record victories have definitely been an eye opener for the national team organizers. Indeed, the team suffered the lowest of lows when they exited the Rugby World Cup at the pool stage itself, despite being the host nation for the same.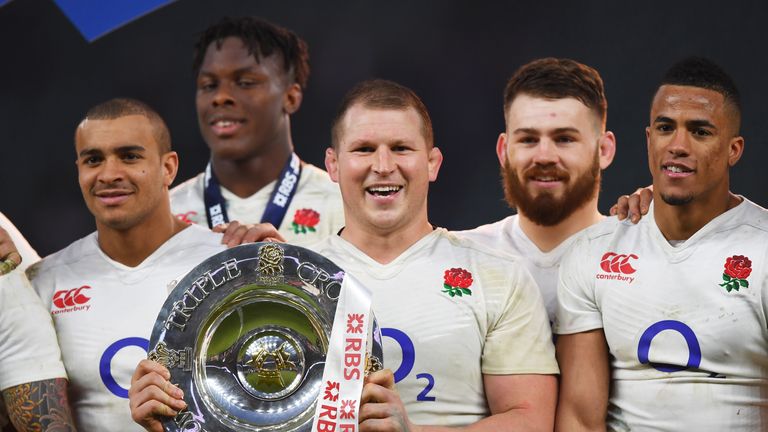 Eddie Jones feels that the team has shown better performance in the past and it is time to rebuild such performance levels.
Even if the team has had a winning streak this year, it is not the time to slow down and be complacent. Indeed, the team has showcased their performance with the wins they had over Australia, the erstwhile champion in world rugby. Having reinstated their position in world rugby, the team has to start getting back to levels that they showcased when they won the world cup in 2003. This is as per their head coach's opinion.
The 2016 was brought to a perfect end with them when they defeated Australia in the autumn Test series. This was an emphatic finish as the team was able to defeat the same opponents in the summer tour on Australian soil. Jones took over the position of head coach from November 2015 after which there has been no turning back. He now wishes to take the team to a performance level akin to what they had in 2003.
The victory in the World Cup in that year was a score of 3-0. Such a point position displays the intensity of the game that England had played against Australia. Jones hails from Australia and he has been successful in his first year tenure to a large extent. All eyes are on him as he sets about continuing the team's performance levels and making them better in the coming year.